Complimentary mobi ride to/from Cotovia Clinic
Complimentary mobi ride to/from Cotovia Clinic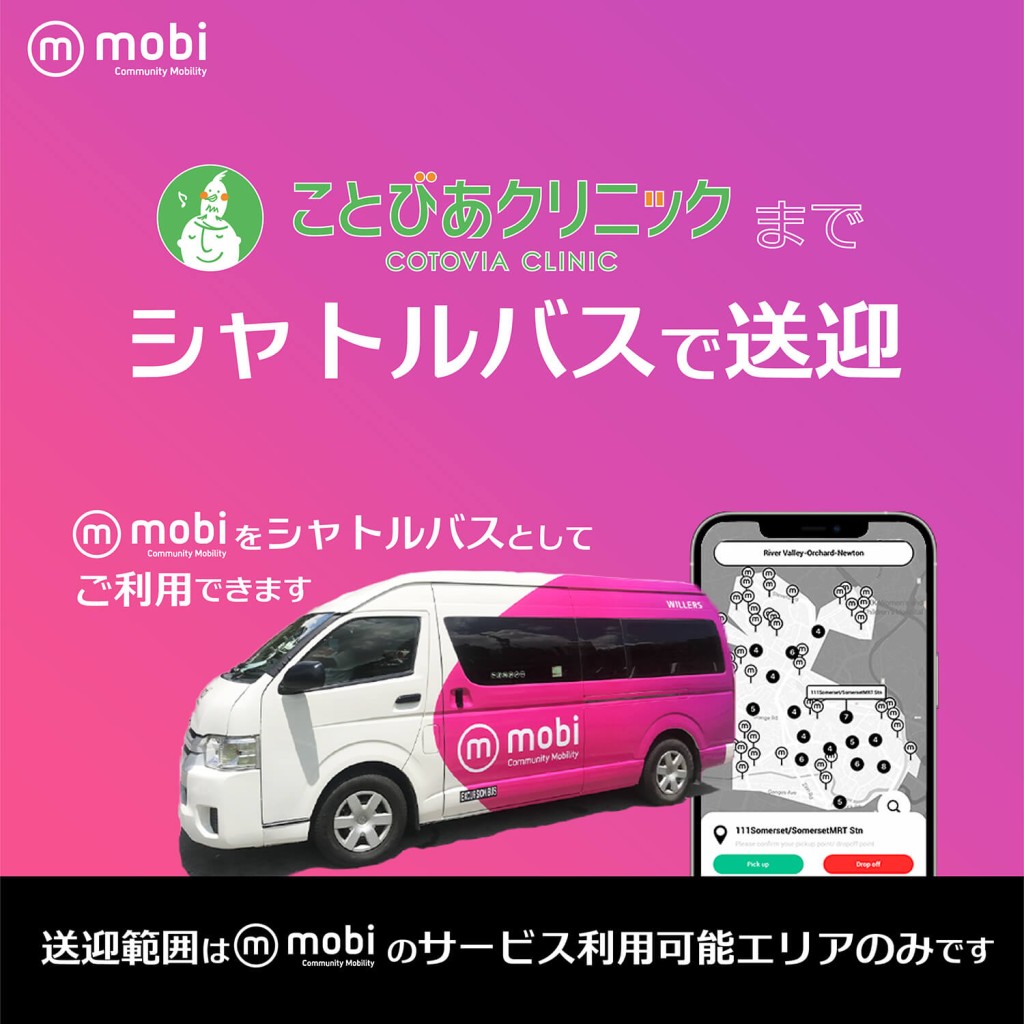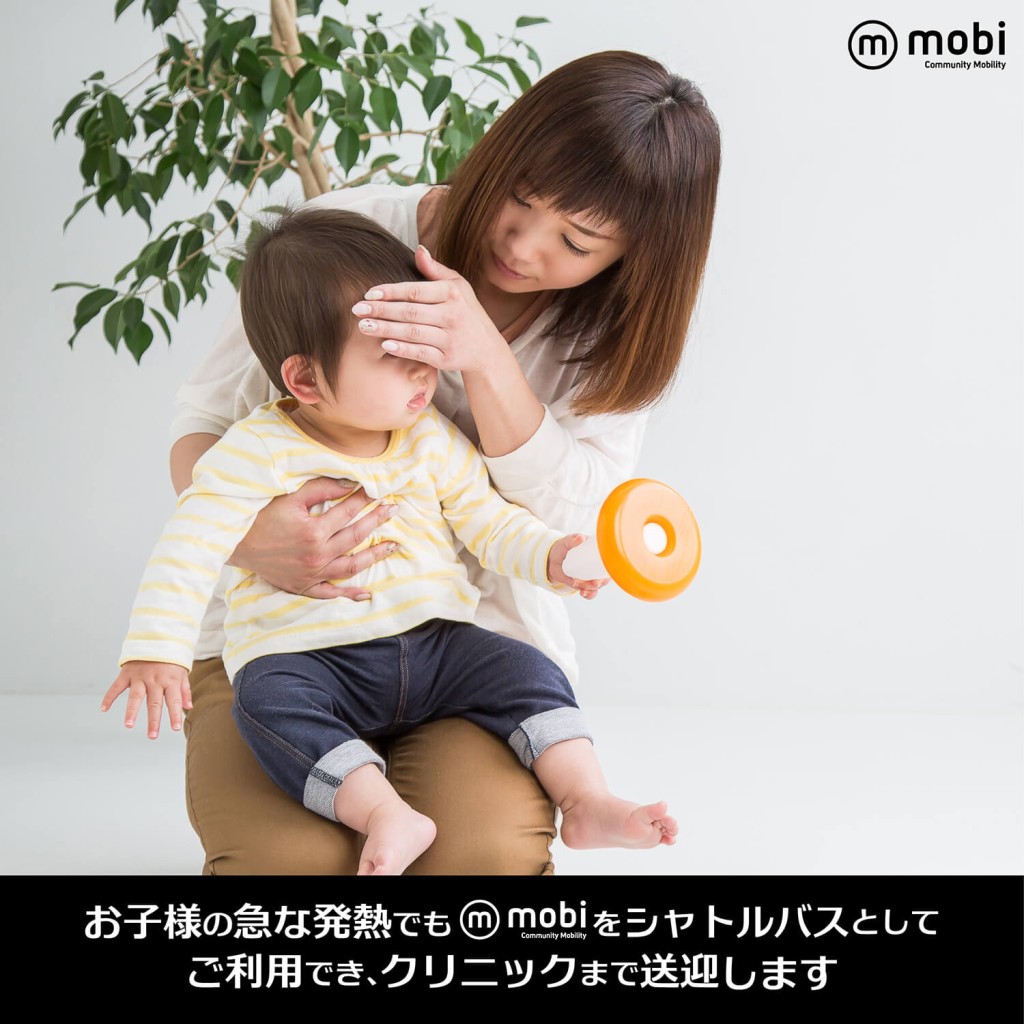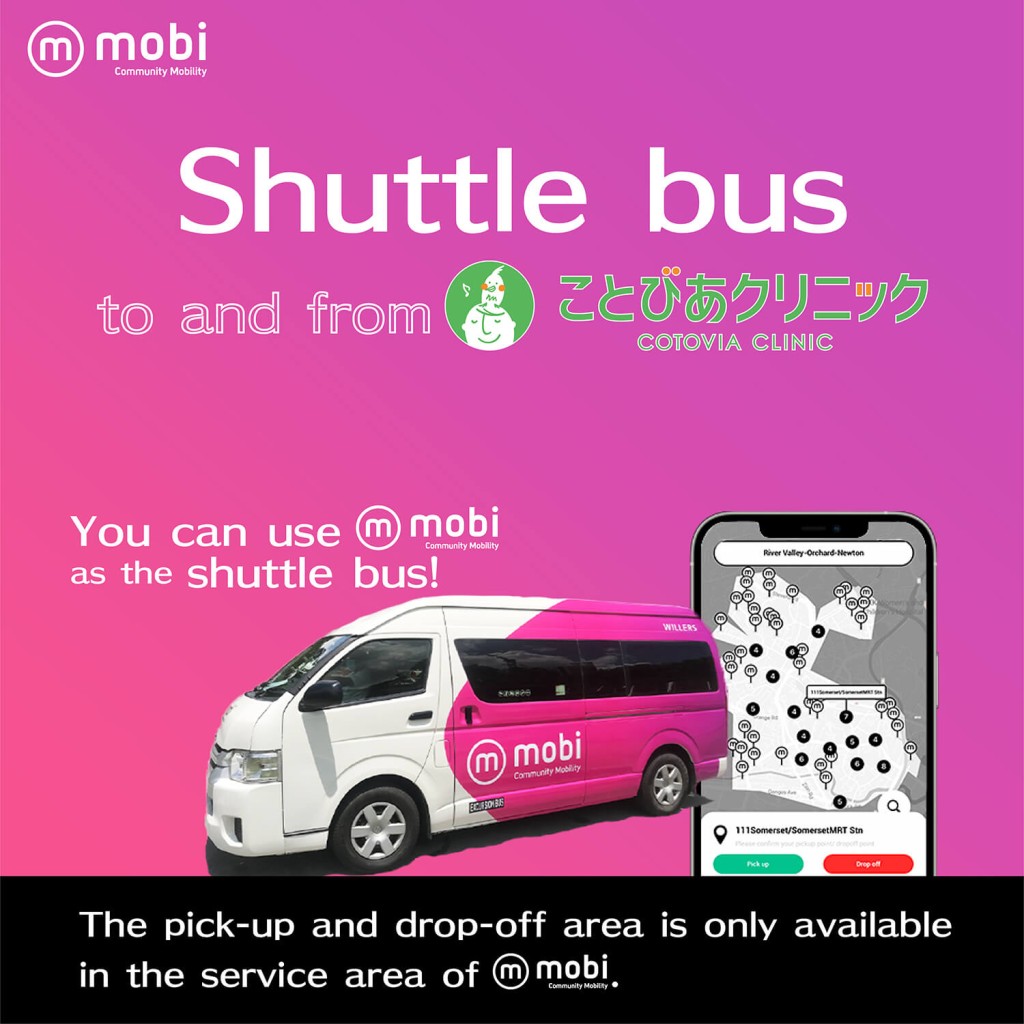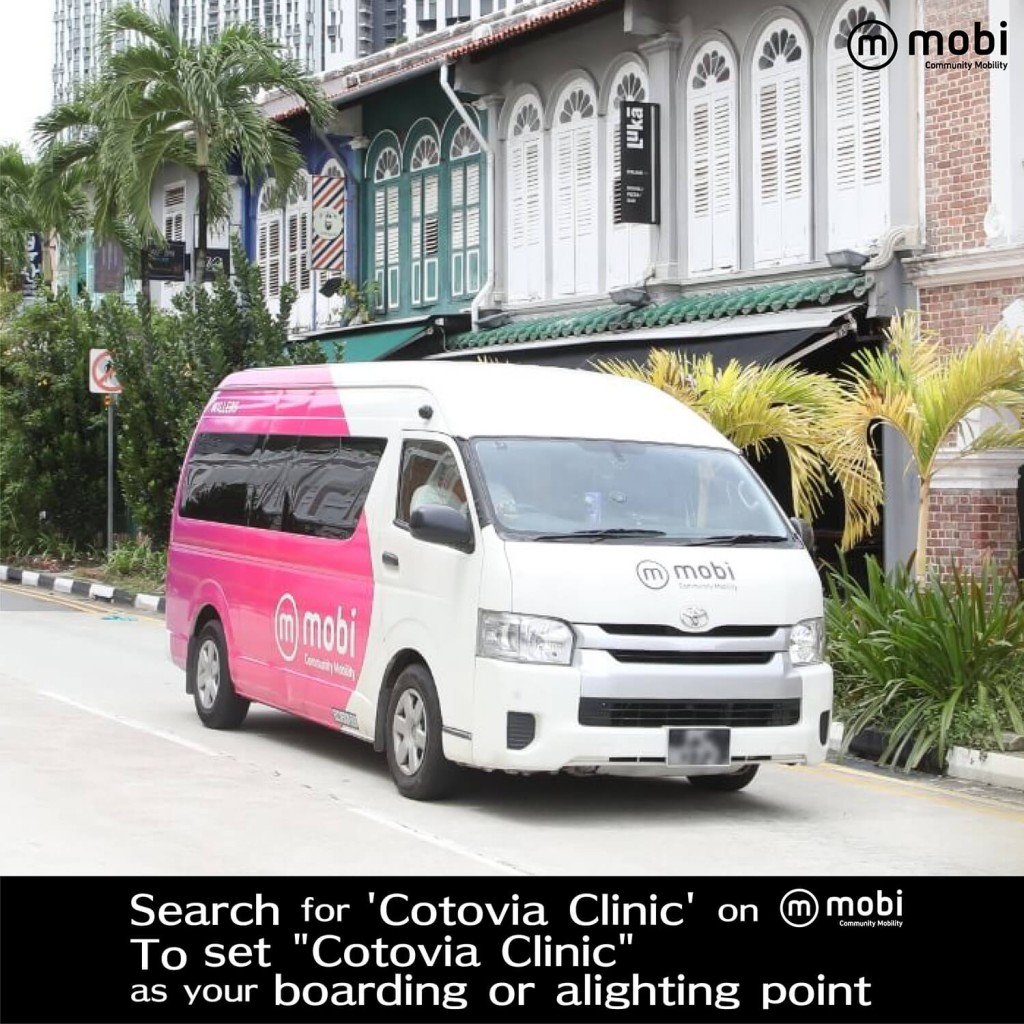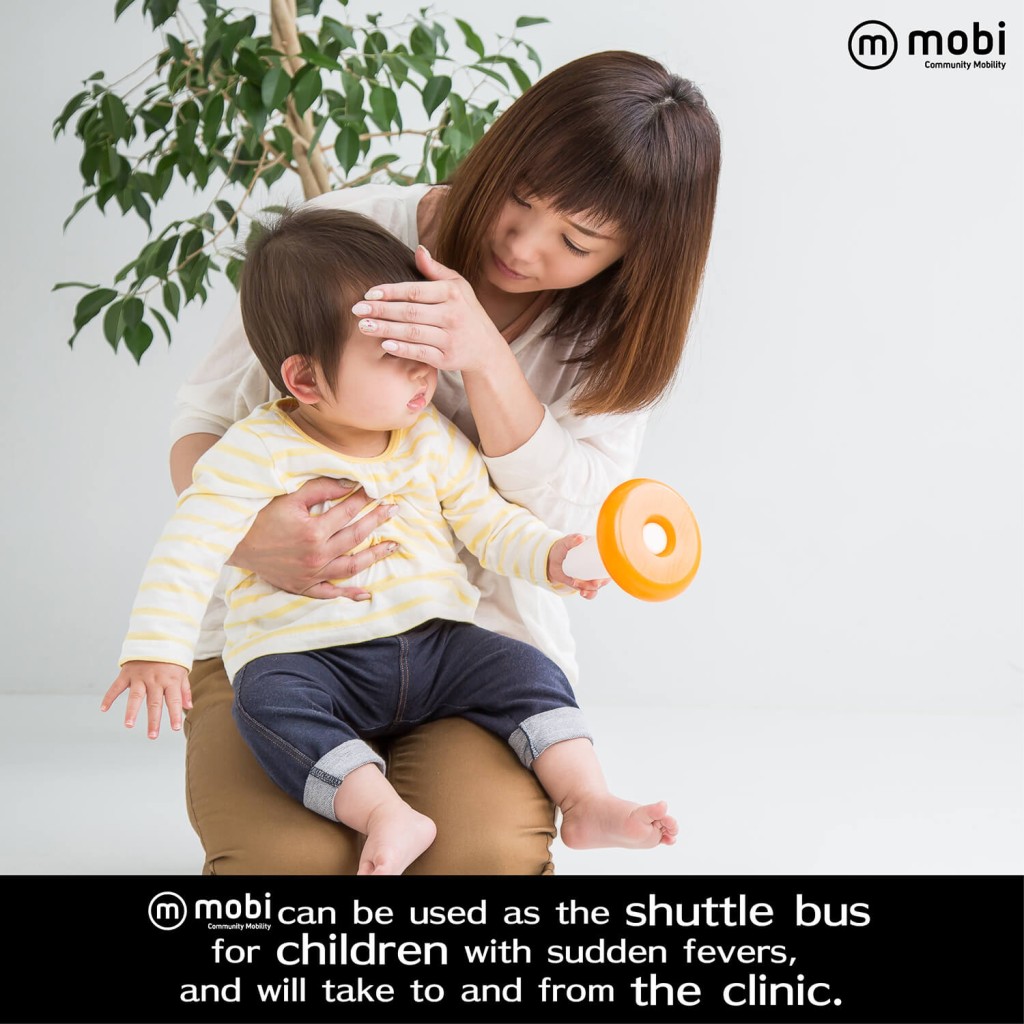 Cotovia Clinic
日本語 Japanese
行きも帰りも!mobiをシャトルバスとして「ことびあクリニック」まで送迎 ~
体調がすぐれず、医師の診察を受けたい時はありませんか?
でも、体調が悪いときは公共交通機関を利用するのは大変ですよね。
そんな時はモビリティ交通サービス『mobi』がオススメ!
2023年6月1日から、『mobi』で「ことびあクリニック」を乗車or降車地点に設定し、呼んで頂くと『mobi』をシャトルバスとしてご利用いただけます!
ことびあクリニックに行く時は『mobi』 をご利用することをお忘れなく。
また、ことびあクリニックの詳細情報はこちらから:https://cotoviaclinic.com
ご予約方法
①『mobi』アプリを開く https://bit.ly/cotoviaxmobi/
②右下の検索マークをタップし、「Cotovia Clinic」または「ことびあクリニック」を検索
③「Pick up」(乗車)または「Drop off」(降車)をタップ
④乗車場所を検索する
⑤乗車人数を入力し予約する
詳細及びアプリダウンロードはこちら! https://bit.ly/cotoviaxmobi/
Get a complimentary ride to/ from Cotovia Clinic
Are you feeling unwell and require medical attention?
Book an appointment with Cotovia Clinic and enjoy a free mobi ride! Starting from 1st June 2023, you can visit the clinic without worrying about the transportation costs. Remember to schedule an appointment before heading to Cotovia.
To learn more about Cotovia Clinic, visit their website at https://cotoviaclinic.com/about-us-en/
Address
Address: 81 Clemenceau Ave, #03-01, 3rd Floor UE Square Shopping Mall

Nearest mobi stop : UE Square - In front of Starbucks or "Cotovia Clinic" (map)
How to reserve a mobi ride
1. To book a ride to Cotovia Clinic, download the mobi app and register as member.
2. Open the app and tap the search icon located at the bottom right corncer. Then, search for 'Cotovia Clinic'.
3. Set the nearest mobi stop either as "Pick up" or "Drop off", depending on your needs.
4. After entering the location for "Pick up" and "Drop off", indicate the number of passengers, and the estimated time for your ride will be displayed accordingly.
Valid period
1st June 2023 till further notice.
Terms and Conditions
1. This complimentary offer is valid for mobi members with verified account only.
2. This promotion and virtual stop service named "Cotovia Clinic" can only be used for vistors to Cotovia Clinic. If used for any other purpose, mobi pay-per-use charges of S$5 per ride may apply.
3. This promotion is available from 1st June 2023, until further notice.
4. Cotovia Clinic and mobi reserve the right to modify and update the terms and conditions of this complimentary offer at any time without prior notice, as and when deemed necessary
Enjoy amazing deals when you register as mobi member
mobi | the new first and last mile AI on-demand shared shuttle service for your frequent travel in the area
Click here to find out more about mobi